Keynotes
We are happy to announce the following keynote speakers.
David Anania
David Anania—drummer, singer/songwriter, producer—has been a member of Blue Man Group since 2000 (NY, Berlin) and has performed with BMG all over the world, including: Wango Tango Music Fest (2001, Dodger Stadium in front of 45,000 people), Moby's Area II Tour (2002, w/Moby, David Bowie and Bustah Rhymes), The Complex Rock Tour and The Royal Variety Performance (in front of Queen Elizabeth II). In August of 2010, David co-wrote drum music for Blue Man Group's world premiere performance of "We Are One" a composition by internationally renowned DJ, Paul van Dyk (o2 Arena, Berlin).
David is also an accomplished composer in his own right, having completed his solo EP "Reinvent the Feel" in 2010 and, in Autumn of 2012, scored, performed and produced the original soundtrack for the full-length documentary, "Return to Pearl" (Snap 180 Media). Outisde of his rhythmitizing for Blue Man Group, David drums for Della Miles (Whitney Houston) and Jaimi Faulkner (2008 Australian Blues/Roots Performer of the Year) and is a sought-after solo-drum performer ("Timetraveler" Performance) and clinician for DrumCraft Drums, Roland V-Drums, Paiste Cymbals and Vic Firth Drumsticks.
Since June of 2009, David has been orchestrating successful Team Building Events throughout Western Europe, combining his specialized musical and leadership abilities to create an atmosphere where a group of people can come together, leave their inhibitions at the door and boldly go where no other team has gone before.
Listen Up! – Hearing versus Listening: A Distinction in Being Human
Abstract
Have you ever been "deep in conversation" with someone—whether an old friend or business colleague or someone you've just met—and have had absolutely no idea what they were talking about…because you weren't listening? Think of all of the moments that have gone by in your life—personal and professional—where you may have passed up on valuable information: instructions on completing a task, a different approach to reach a desired goal…someone saying "I love you". Priceless information that could potentially be life changing…and, even if we pretended to…
we didn't listen.
David Anania (Blue Man Group, Della Miles, MamaMiaMusic) draws from a unique blend of music, life experiences and hands-on participation to create a clearing for understanding the difference between "hearing" and "listening" and how we, as human beings, can become present, engaged and inspired by potential from the countless connections that we experience in our everyday lives.
Video
Gojko Adzic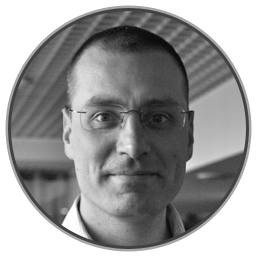 Gojko Adzic is a strategic software delivery consultant who works with ambitious teams to improve the quality of their software products and processes. He specialises in agile and lean quality improvement, in particular agile testing, specification by example and behaviour driven development.
Gojko's book Specification by Example was awarded the #2 spot on the top 100 agile books for 2012 and won the Jolt Award for the best book of 2012. In 2011, he was voted by peers as the most influential agile testing professional, and his blog won the UK agile award for the best online publication in 2010.
Gojko is the author of Impact Mapping, Specification by Example, Bridging the Communication Gap, Test Driven .NET Development with FitNesse and The Secret Ninja Cucumber Scrolls
Over the last thirteen years, he has worked as a developer, architect, technical director and consultant on projects delivering financial and energy trading platforms, mobile positioning and e-commerce applications, online gaming and complex configuration management systems.
Make Impacts, Not Software
Abstract
Software is everywhere today, and countless software products and projects die a slow death without ever making any impact. Today's planning and roadmap techniques expect the world to stand still while we deliver, and set products and projects up for failure from the very start. Even when they have good strategic plans, many organisations fail to communicate them and align everyone involved in delivery. The result is a tremendous amount of time and money wasted due to wrong assumptions, lack of focus, poor communication of objectives, lack of understanding and misalignment with overall goals.
There has to be a better way to deliver! Gojko presents a possible solution, impact mapping, an innovative strategic planning method that can help you make an impact with software.
Video
Helen Sharp
Helen Sharp is Professor of Software Engineering in the Computing Department of The Open University, where she leads the Empirical Studies of Software Development research group.
Her main research interest focuses on the human and social aspects of software engineering, leveraging expertise in both Interaction Design and Software Engineering. In particular, she is interested in the practice of software engineering and therefore has established and maintained a wide range of industrial collaborations. Helen is actively involved in the development and organisation of several academic and industrial conferences in software engineering, HCI and agile development, including SPA, Agile; XP; OOPSLA (now called SPLASH); and HCI. Helen was Associate Editor in Chief for IEEE Software with responsibility for human and social aspects from 2008 to 2010 and is now co-editor of the Voice of Evidence column.
Agile development outside the SCRUM team: integrating professional cultures
Abstract
Building successful cross-functional development teams brings clear benefits. However full integration of different functions within the development team is not always practical. For example where a database specialist needs to support several development teams, where design coherence needs to be maintained across a suite of deliverables, where testers need an independent view of the release, and so on. Different approaches have been adopted, e.g. merging processes and adapting techniques, but it is a complex endeavour requiring a holistic view aimed at integrating professional cultures, and that is hard. Focusing on one area, that of User Experience (UX) design, this keynote will explore the different ways in which integration has been approached, and consider possible ways to address the challenge.
Video
James Shore
James Shore teaches, writes, and consults on Agile development processes. He led his first Agile team in 1999 and was an early adopter of Extreme Programming in 2000. Today, he focuses on helping people understand how all aspects of Agile, from technical, to business, to social, fit together to create successful software projects.
James is an inaugural recipient of the Agile Alliance's Gordon Pask Award for Contributions to Agile Practice and is co-author of The Art of Agile Development (O'Reilly, 2007). In 2012, InfoQ named him as one of the "most influential people in Agile." He writes about software development on his "Art of Agile" blog at http://jamesshore.com and he hosts the screencast series "Let's Code: Test-Driven JavaScript" at http://www.letscodejavascript.com.
Agile Fluency: What We've Learned About How We Learn
Abstract
When a team first adopts an Agile method, they stumble a bit. Nothing comes easily. With time and practice, the team gains fluency and Agile becomes second nature. But this fluency is just a plateau. No matter how practiced the team is, there is more to learn and another plateau waiting.
In this keynote, James Shore explores fluency and excellence in Agile. He'll talk about how he's seen teams grow in his 14 years of leading Agile teams and the stages of growth those teams go through. From creating value, to delivering, to optimizing, and beyond, James will look at the practices, techniques, and change necessary as teams stretch their understanding of Agile and achieve new levels of excellence.
Video